Upgrading to a new digital interactive display
We are proud to have been part of a pilot scheme to revolutionise information display screens used by the Lancaster Police Federation, replacing traditional cork noticeboards with state of the art interactive displays.
The LPF, an association that represents and supports the welfare of over 3,000 police officers throughout Lancashire, needed to replace and modernise their traditional forms of communication.
"Many of the sites had traditional noticeboards which were congested and messages were not reaching all of our members," reflected Sharon Wilson, Office Manager of Lancashire Police Federation.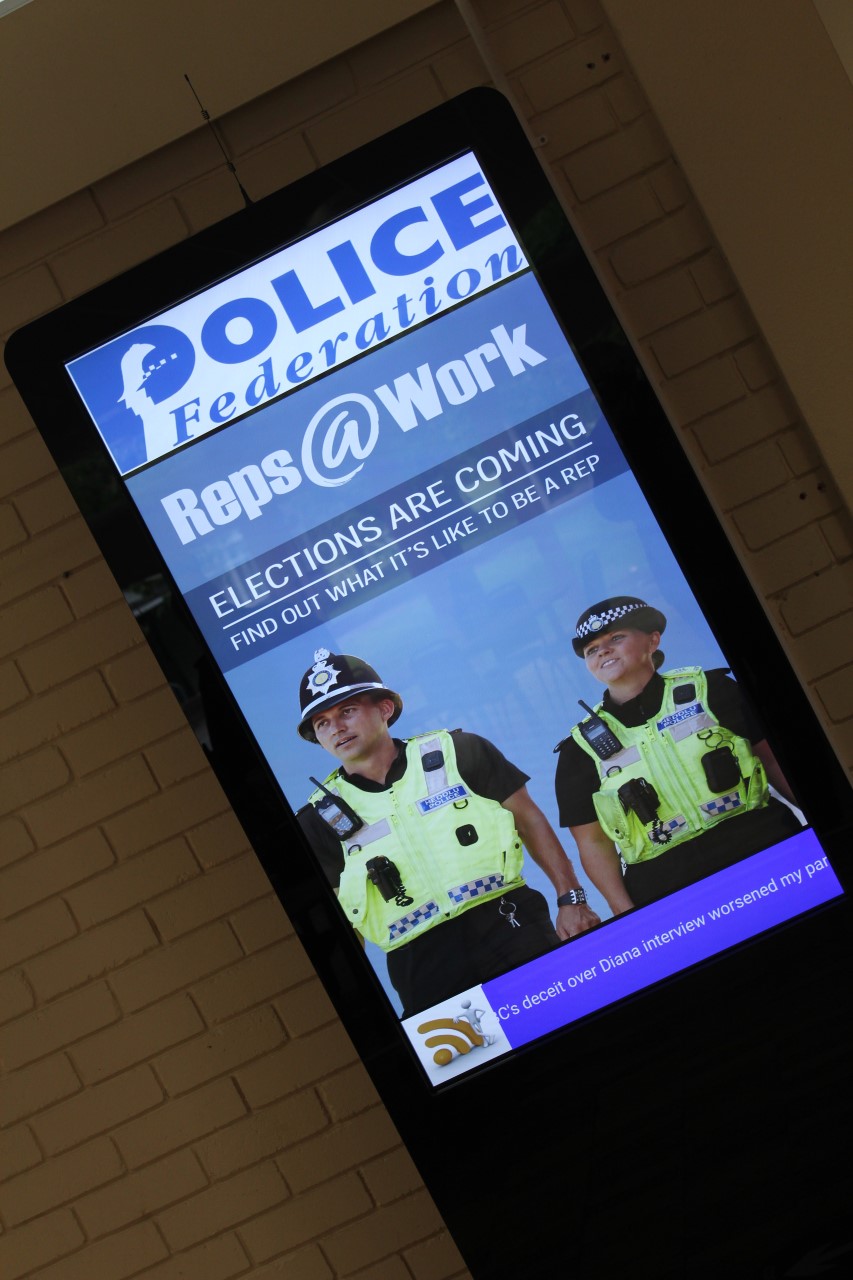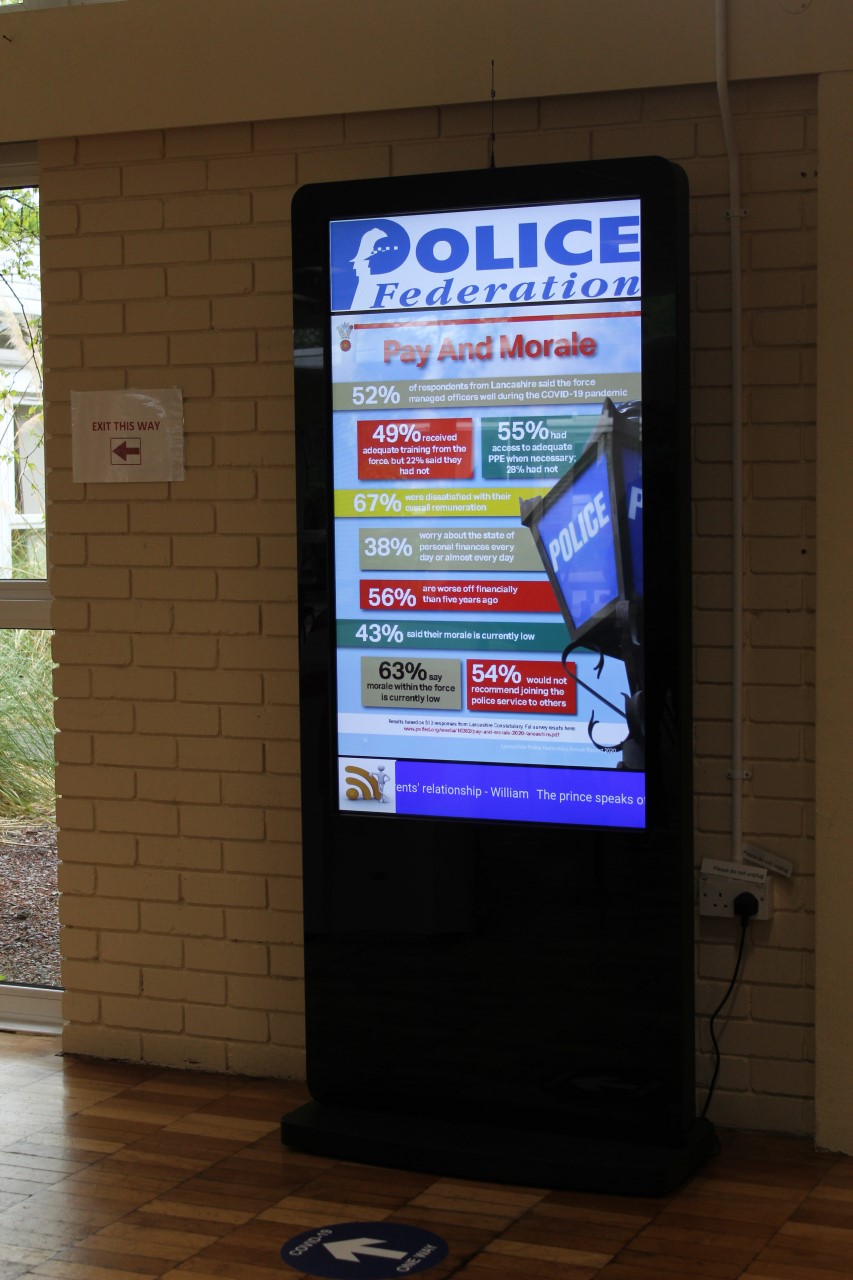 As a result, she came to us and through our connections to high-quality manufacturers, found a 55" freestanding touch-screen display that could not only be used to display messages but also potentially expand into a one-stop-shop for LPF information.
Ms Wilson was trained in the content management system and through the capabilities of this CMS can install videos, pictures, slideshows, information pages and other interactive content that was compatible with Android.
Currently, five units have been installed in police stations across Lancashire, but there are plans to expand this further.
For more information about our range or what we can do for your business, click here for our range of display equipment or get in touch with us at 0800 0180 515 or via email at [email protected] for more information and to order. All orders are normally delivered within 48 hours.
About fisher:
With decades of industry experience and a sturdy commitment to outstanding client care, Fisher AV provides high quality AV hire equipment and creative technical support to ensure show stopping events every time.
Our efficient technical team delivers, installs and operates a substantial range of professional AV equipment throughout the UK and overseas. Our events range from full-scale, one-off custom event productions to simple meetings and seminars.
Our expertise covers a wide range of disciplines including event management, lighting and technical production, staging, sound and recording, graphics and design, photography, video conferencing and video production.