The team at Fisher AV has an average of 15 years' experience in the industry. Each member of staff specialises in his / her own field. The team is led by Bryan Fisher who has worked in audio visual since 1967.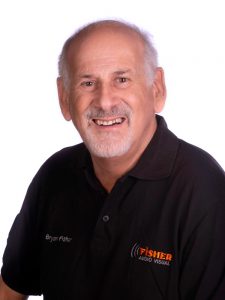 Bryan Fisher
Managing Director
As a stalwart of the AV industry, Bryan puts his long years of experience to positive use, in helping and developing his team to ensure that everyone concentrates their efforts, in making sure that customers' needs are first and foremost in everyone's minds.
—
Favourite Team? Liverpool FC
Favourite Holiday Destination? Majorca
Favourite Hobbies? Fishing, as well as Walking and Exploring the Countryside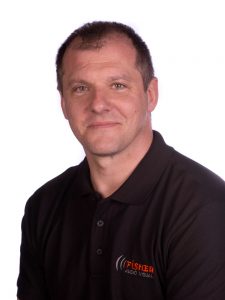 Simon Hodgson
Director of Projects
Simon joined the Company back in 1999 and has a wealth of experience in planning both small and large scale conferences and live events. His friendly and approachable manner immediately puts our clients at ease – they know they are in safe hands.
—
Favourite Team? Manchester United
Favourite Holiday Destination? Anglesea
Favourite Hobbies? Rafting and other Water Sports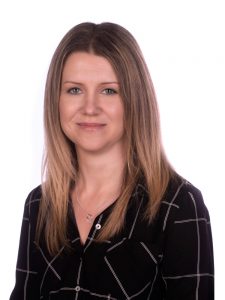 Katie White
Company Accountant
Katie joined the Company in 2008 and manages all of the day to day financial and contractual aspects of the business. In-between her busy schedule, she can be found assisting Bryan in his day-to-day running of the company.
—
Favourite Team? Manchester City
Favourite Holiday Destination? South of France
Favourite Hobbies? Reading Crime Fiction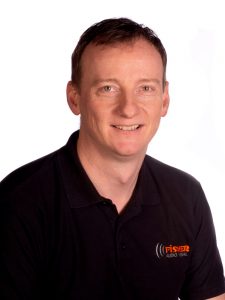 Joe Roberts
Event Project Manager
Since Joe joined us in 2002, he has become our lead technician on any large scale events. His technical knowledge is second to none. Our clients depend on his vast experience and his cheerful nature enables them to relax, sit back and enjoy the event.
—
Favourite Team? Manchester United
Favourite Holiday Destination? Abersoch
Favourite Hobbies? Photography and Playing in a Futsal Team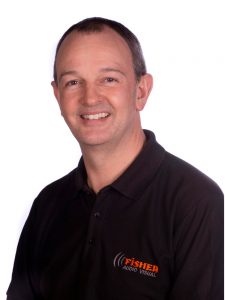 Simon Hamblett
Account Manager
Simon has been with the Company since 2002, working initially as a Technician, he has grown to become a key account manager, looking after several of our largest hotels and conference venues. His methodical approach, combined with his many years experience makes him an asset to the Company.
—
Favourite Team? Manchester United
Favourite Holiday Destination? Spain
Favourite Hobbies? Formula 1, Drumming, Sampling Craft Ales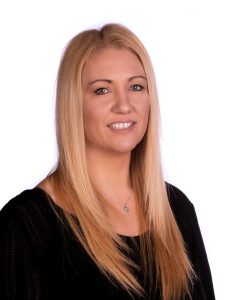 Sally Davis
Hire & Conference Administrator
Sally's friendly voice is usually the first you hear when calling the company. Since joining in 2017 she has become an integral member of the team taking the day to day hire orders.
—
Favourite Team? Manchester City
Favourite Holiday Destination? Devon, Cornwall and the South West
Favourite Hobbies? Camping and Walking her Dog, Barney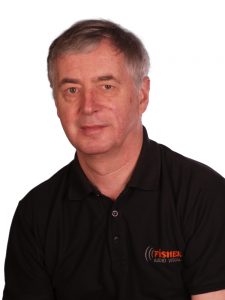 Mark Alington
Senior Engineer
Mark became a permanent member of the team in 2016. His 40 years of knowledge in AV and Technical Theatre has proved to be a great asset to the Company and its clients.
—
Favourite Team? None
Favourite Holiday Destination? Egypt
Favourite Hobbies? Playing Cornet as part of his Brass Band, Photography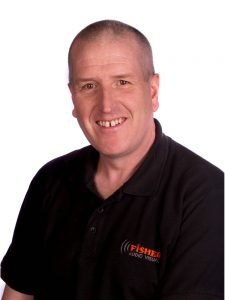 Paul Edwards
AV Technician
Paul (aka Eddy) has been with the Company since 2007. Whilst you will often find him working on conferences, he is also a key member of our day-to-day hire operation. His face is well recognised around the hotel and conference venues across the North West!
—
Favourite Team? Bolton Wanderers
Favourite Holiday Destination? St Lucia
Favourite Hobbies? Rugby, Football and Photography
Whatever the occasion, contact
Fisher AV on 0800 0180 515
and we can discuss how our team can help create a professional and memorable event.