What do you think of our vans new look?
Our newly redesigned vans have truly transformed their appearance this week, donning a sleek and stylish look that's hard to miss. These eye-catching vehicles have been meticulously outfitted with a fresh set of smart graphics, giving them a distinctive and modern edge.
Have you had the chance to spot these revamped vans as they make their way around town? We take great pride in their new look and hope that you've had the opportunity to catch a glimpse of them in action.
Our fleet of vans plays an integral role in our operations, covering countless miles up and down the country. These reliable workhorses are the backbone of our logistical efforts, ensuring the smooth and timely delivery of AV equipment to our valued clients. Whether it's for a high-profile conference or a special event, our vans are there to make it all possible.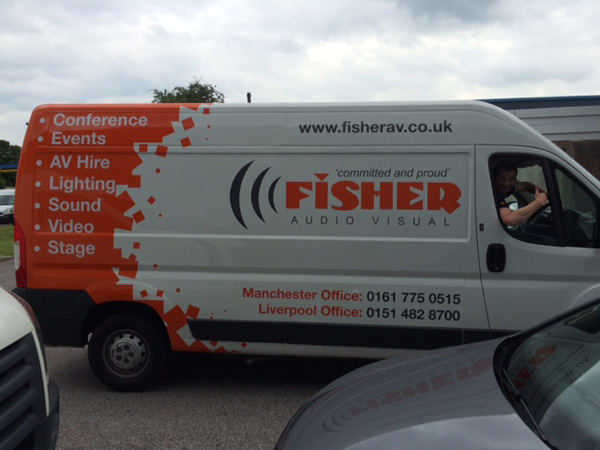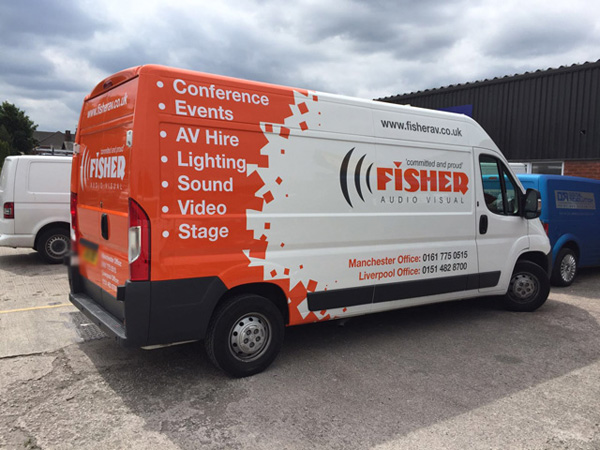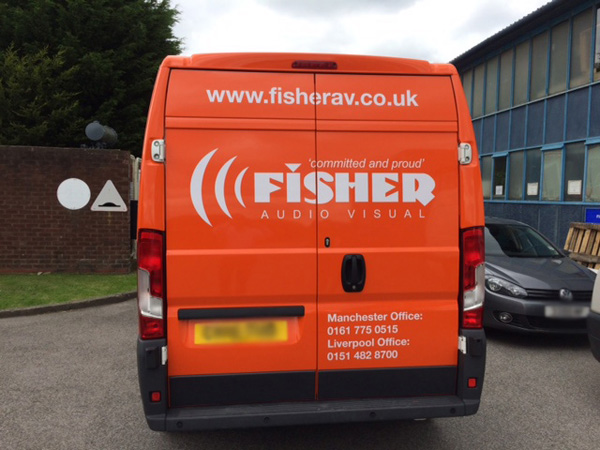 With decades of industry experience and a sturdy commitment to outstanding client care, Fisher AV provides high quality AV hire equipment and creative technical support to ensure show stopping events every time.
Our efficient technical team delivers, installs and operates a substantial range of professional AV equipment throughout the UK and overseas. Our events range from full-scale, one-off custom event productions to simple meetings and seminars.
Our expertise covers a wide range of disciplines including event management, lighting and technical production, staging, sound and recording, graphics and design, photography, video conferencing and video production.
Whatever the occasion, contact
Fisher AV on 0800 0180 515
and we can discuss how our team can help create a professional and memorable event.