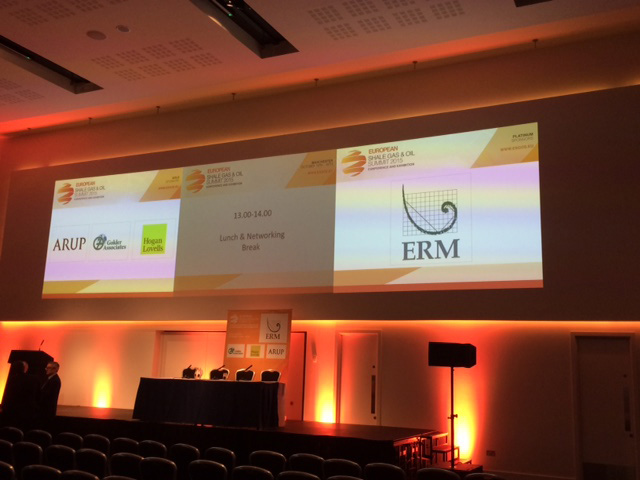 Looking for laser projector hire equipment with exceptional quality, brightness and colour? This month we made our first investment in Panasonic PT-RZ670 single chip 6500 lumen laser projectors. These compact models offer 1920 x 1200 pixel resolution and brilliant image reproduction.
Take a look at the above image. This was taken at a recent event. The projected images on the left and right were created using the Panasonic 6500. The one in the middle uses a standard 5000 lumen projector. The difference in clarity, brightness and colour is significant.
The Panasonic 6500 has lots of great features including enhanced white balance colours, with a full range of whites and picture clarity. This helps to achieve accurate colour representation and eliminate unsightly colour casts. The brightness and colour will stay consistent over the lifetime of the machine, with no quality degrading.
If you've hosted conferences, presentations or theatrical productions in the past, you'll be familiar with problems caused by noisy projectors. This is not a problem with the Panasonic 6500, as it has an in-built silent running feature. Your production won't be ruined by noisy running sounds.
Edge blending between multiple machines for widescreen applications is also a breeze, due to the consistency in quality, brightness and colour between the sources.
Key Features:
Bright, clear, consistent colour over extended periods
Enhanced white balance colours for accurate colour representation
Liquid cooling system ensures quiet, consistent operation with very low heat output
Dust resistant casing with air-tight optical block
Silent running feature where ambient sound/quietness is an issue
Multi-screen support system with seamless edge blending capabilities
If you're looking for laser projector hire equipment for your next event, contact us now on 0800 0180 515 and ask about our Panasonic 6500.
Whatever the occasion, contact
Fisher AV on 0800 0180 515
and we can discuss how our team can help create a professional and memorable event.