Safely Broadcast Video to Anywhere To Anyone
Our specialist technicians and events management services create and oversee professional, personable live streamed video events that can be seen by delegates wherever they are in the post-lockdown world.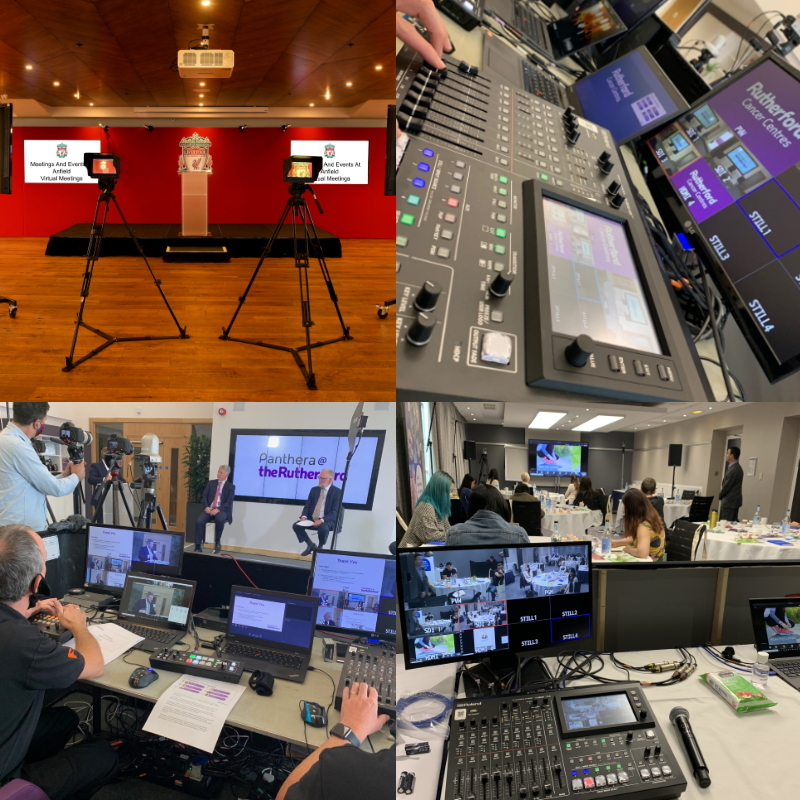 Virtual, Hybrid And Broadcasted Events
Fisher Audio Visual offer a wide range of streaming event services to cater for any type of socially distanced events and provide broadcasting equipment from cameras to microphones to lighting to audio mixing. This approach brings a mini studio to your office, retail site, hotel or other venue.
Specialising in hybrid events, Fisher Audio Visual combine the personal and professional feel of a face to face event, with the safety and social distancing of a webinar.
In addition, our technical team oversee the whole event, leaving you to focus on the presentation itself. Also, they can manage the broadcasting side of your events, streaming to a wide range of platforms including Microsoft teams, Zoom or your preferred secure streaming platform.
With decades of industry experience and a sturdy commitment to outstanding client care, Fisher AV provides high quality AV hire equipment and creative technical support to ensure show stopping events every time.
Our efficient technical team delivers, installs and operates a substantial range of professional AV equipment throughout the UK and overseas. Our events range from full-scale, one-off custom event productions to simple meetings and seminars.
Our expertise covers a wide range of disciplines including event management, lighting and technical production, staging, sound and recording, graphics and design, photography, video conferencing and video production.