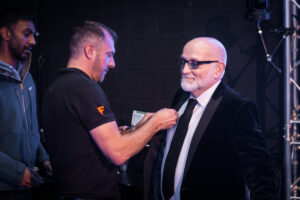 Conference Business here at Fisher AV is booming at the moment! Equipment moving from one conference straight to the next and lots of early starts and late finishes.
Conferences got off to an immediate start this year and things havent let up since. More and more Companies are finding that a Conference is a great opportunity to inform staff of the latest Company developments, gives them a chance to get involved. They get to meet the Senior Managers which they may not see in a normal working week and maybe get the chance for some training during the breakout sessions. They also get to see their managers and colleagues in a social environment which can be a real boost to staff moral.
Conferences can be as small and intimate or as loud and large as you like. They can be plain and simple with the minimum amount of equipment or extravagant with fancy lights and backdrops.
If you are arranging a conference or even just thinking about having one please do contact us for advice and a competitive solution. Our Project Managers will look after you from the inital planning right through to the live event. Our products are constantly updated to ensure the best and latest equipment is available for you.
In short we create successful memorable events, we make it happen.